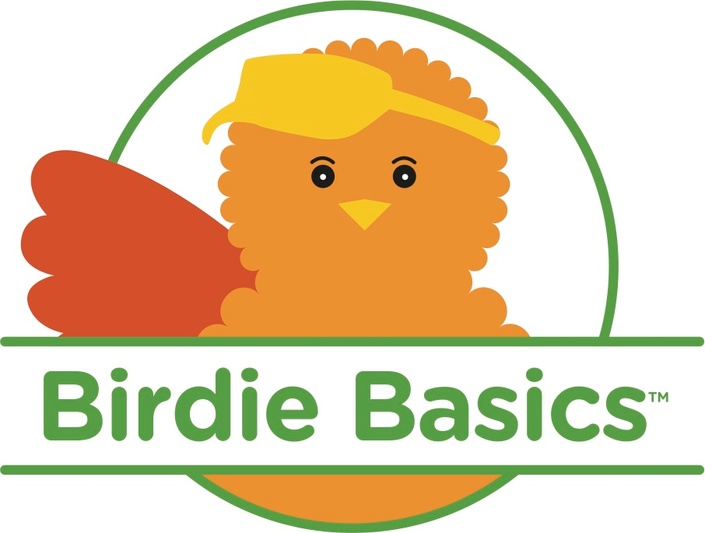 Birdie Basics™ Starter Kit & Chapter 1
Comprehensive Curriculum, Kit and Video Seminars on coaching golf to children ages 3 to 6
Join Birdie Basics!
Once you join, we will be in touch for your address to mail your starter kit and provide Facebook Group Access. Access to the videos starts immediately!

Here is what some of our Birdie Basics Members have to say:
I found out about Kate and Momma Birdie from my guys at Operation 36! I messaged her on Facebook one night out of the blue. Within 10 minutes, she calls me and we talk for hours about creating golfers. I have always loved teaching 3-6 year olds and struggled with creating new meaningful games. Birdie Basics has evolved the way I create golfers. I am now able to create unforgettable experiences through Birdie and her friends.

— Gavin Parker, PGA Academy Director, Salisbury Country Club
It's a game changer. If your facility isn't reaching this demographic because you think you can't do it or they can't learn......give it a shot. I PROMISE YOU ITS MIND BLOWING!!!

-- Christy Longfield, Head Teaching Professional at Spanish Oaks Golf Club, Austin, TX
Birdie Basics has dramatically improved my 3-6 y/o programs. They are learning to play golf without focusing on technique. Kids are engaged and care about the futures of the birdies. I had a student get worried today that he wouldn't see the birdies again since he and his classmates got them safely to the hospital.

--Peter Weisel, Director of Instruction, Hunting Hills Golf Course & Peter Weisel Golf
It's all about engagement. I've always tried to create this atmosphere on my own and having this tool kit with the curriculum has been an incredible time saver for me. It takes a lot of time to create and come up with a lesson plan. Kate has done it already and more importantly done it well. The curriculum is easy to follow with lots of helpful videos.
Cheryl Anderson, Director of Instruction, Mike Bender Golf Academy
Course Curriculum
Overview Video Lectures
Available in days
days after you enroll
Session Overview & Game Setup Booklet
Available in days
days after you enroll
Session 1
Available in days
days after you enroll